Sustainable investments are gaining momentum, driven by an ecological and social vision that is increasingly widely shared within our society. As a responsible player, Banque Raiffeisen is particularly committed to this type of investment and offers extensive expertise along with a wide range of sustainable financial products.
If you could spur capital growth by contributing both to the preservation of our environment and everyone's well-being, would you refuse to do so? There's a good chance you wouldn't. Sustainable investment seeks precisely to reconcile the imperative of profitability with the desire to take concrete steps for the planet and society in a broad sense. In recent years, the range of products and services dedicated to sustainable investment has boomed and it is now quite possible to achieve very good performance by opting for a sustainable investment strategy.
Responsibility – an inherent part of Raiffeisen's DNA
We take the issue of sustainability very seriously. As a cooperative bank, our values have always focused on the long term. We are also particularly aware of the responsibility we have towards our 37,000 Raiffeisen members.
These various elements naturally predisposed Banque Raiffeisen to make sustainable investment one of its priorities. Therefore, over the years, we have developed a complete offer of sustainable products that cover not only the fund investment sector, but also loans, savings, the purchase of precious metals, and so forth.
Over the next two years, we intend to make our sustainable investment offering the standard offering of Banque Raiffeisen.
The most complete offering...  when it comes to sustainable investments
We offer sustainable products for every type of investor, regardless of age, risk profile or wealth.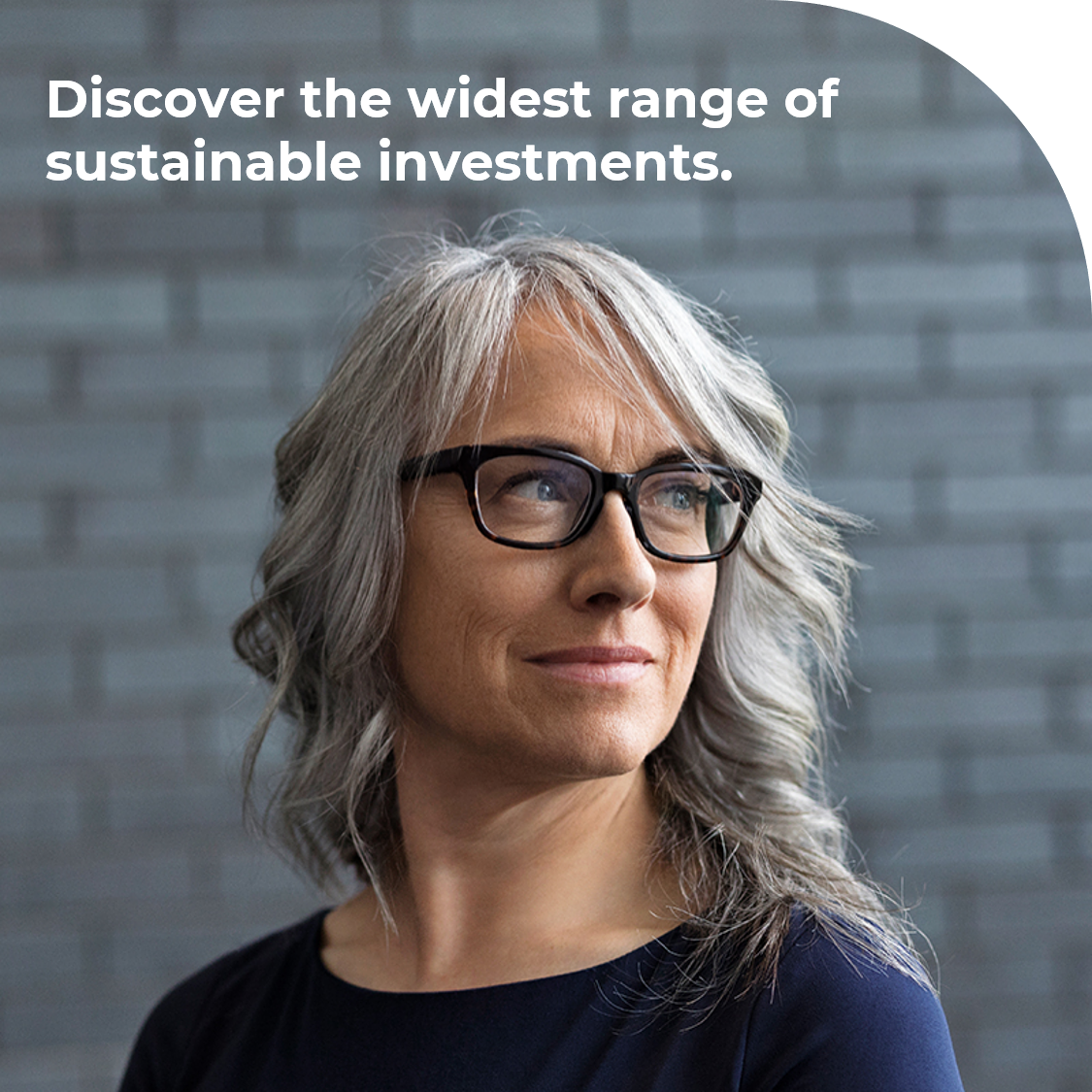 Sustainable asset management
You can rely on our expertise if you wish to invest your assets in sustainable products. Our 'sustainable directive' is then followed to the letter to invest your capital in funds that have a positive ecological or social impact. Furthermore, you will:
receive a quarterly statement of the various performance indicators;
receive an annual tax report on your assets managed by our bank;
have permanent access to a dedicated advisor and our hotline;
enjoy substantial price privileges.
ESG labelled funds
With Banque Raiffeisen, you can also choose from a wide range of investment funds that meet ESG (Environmental, Social and Governance) criteria. The ones we offer are labelled by the independent Luxembourg agency LuxFLAG or Febelfin.
Other types of sustainable investments
In addition to ESG funds, we also offer a variety of other forms of sustainable investments:
SRI (Socially Responsible Investment) certified ETFs (Exchange Traded Funds);
sustainable investment funds offered by our partners;
'Act ESG' certified structures products;
'green' bonds.
If you prefer to invest your money in precious metals, Raiffeisen Bank also offers 'Fairtrade' gold.
A sustainable savings scheme
Interest rates are at an all-time low. As a result, many savers opt for a savings scheme leading to higher returns. If you are as interested in sustainability as you are in profitability, Banque Raiffeisen Bank offers you R-PlanInvest Sustainable, an investment fund savings scheme that invests your money – paid monthly, semi-annually or annually – in sustainable funds.
Funding sustainable projects
Banque Raiffeisen also encourages the implementation of environmentally positive projects through its R-Eco loan. It is aimed at funding projects such as energy refurbishment works or the purchase of a bicycle or an electric vehicle. Think about it!
To find out more about our various offers for sustainable investment and the funding of ecological projects, please contact your Raiffeisen Bank or call us on 2450 1000.