Finding a job as a newcomer on the Luxembourg labour market is not necessarily easy. Although the labour market as a whole is very dynamic, international and multicultural, it most often requires that at least one of the three official languages ​​(Luxembourgish, French and German) and a good knowledge of English be mastered. So if you are looking for a job in Luxembourg, you should be prepared for this.
EU citizens do not require a work permit. For citizens of non-EU countries, the residence permit (with a few exceptions) also includes a work permit.
As a starting point when searching for a job, you can check various online portals such as:
If your search is unsuccessful, you can register with the ADEM (Agence pour le développement de l'emploi - Employment Agency). The agency will help you find a job and help provide access to further education. (Caution: you can only register with the ADEM if you are already a Luxembourg resident).
In addition to the various qualifications and personal requirements, you should also be aware of the different types of employment contracts available, so you know what you are getting involved in. We will briefly explain the most common employment contracts in Luxembourg below:
permanent employment contracts
fixed-term employment contracts
part-time employment contracts
seasonal employment contracts
traineeship contracts
Permanent employment contracts
Permanent employment contracts offer you the most security. After the probationary period, you cannot be fired without further ado. Both the employee and the employer have the option of terminating the employment contract. You can do this in 2 ways:
Ordinary termination (subject to a notice period)
Extraordinary termination (due to serious misconduct on the part of the employer/employee)
Due to the fact that employment contracts are not limited in time, they are not only a source of secure income but also provide a security for the bank, for example, when applying for a loan.
Fixed-term employment contracts
As their name implies, fixed-term contracts refer to a limited duration. Fixed-term employment contracts end automatically at the end of the agreed period or when they fulfil the purpose for which they were entered into. When they expire, there are 3 options:
not to continue the employment relationship;
continue the employment relationship in the form of a permanent employment contract;
continue the employment relationship in the form of another fixed-term employment contract.
At the end of the probationary period, fixed-term contracts may not be terminated before they expire, except in the event of serious misconduct on the part of the employer or the employee or by mutual agreement. Even with fixed-term employment contracts, you have a certain security. However, you should apply for new jobs in time or talk to your employer about continuing your existing employment relationship so as to minimise the risk of unemployment after the contract expires.
Part-time contracts
Employees who have a part-time contract work fewer hours per week (for example, half-days or 20-hour per week) than full-time employees (usually 40 hours per week). Part-time employment contracts can either be permanent or fixed-term contracts.
When it comes to probationary periods and dismissals, part-time employment contracts are subject to the same laws as  full-time employment contracts. So if you have, for example, a permanent part-time contract, you have the same security as with a permanent full-time contract.
Seasonal work contracts
Companies that have to carry out certain work at the same time each year according to the season or the collective way of life (tourism, wine harvest, etc.) can use seasonal work contracts. A list of activities that are considered seasonal work can be found here. 
Seasonal employment contracts are special fixed-term employment contracts. Accordingly, the employee and the employer have the same options at the end of seasonal employment contracts as at the end of  fixed-term employment contracts.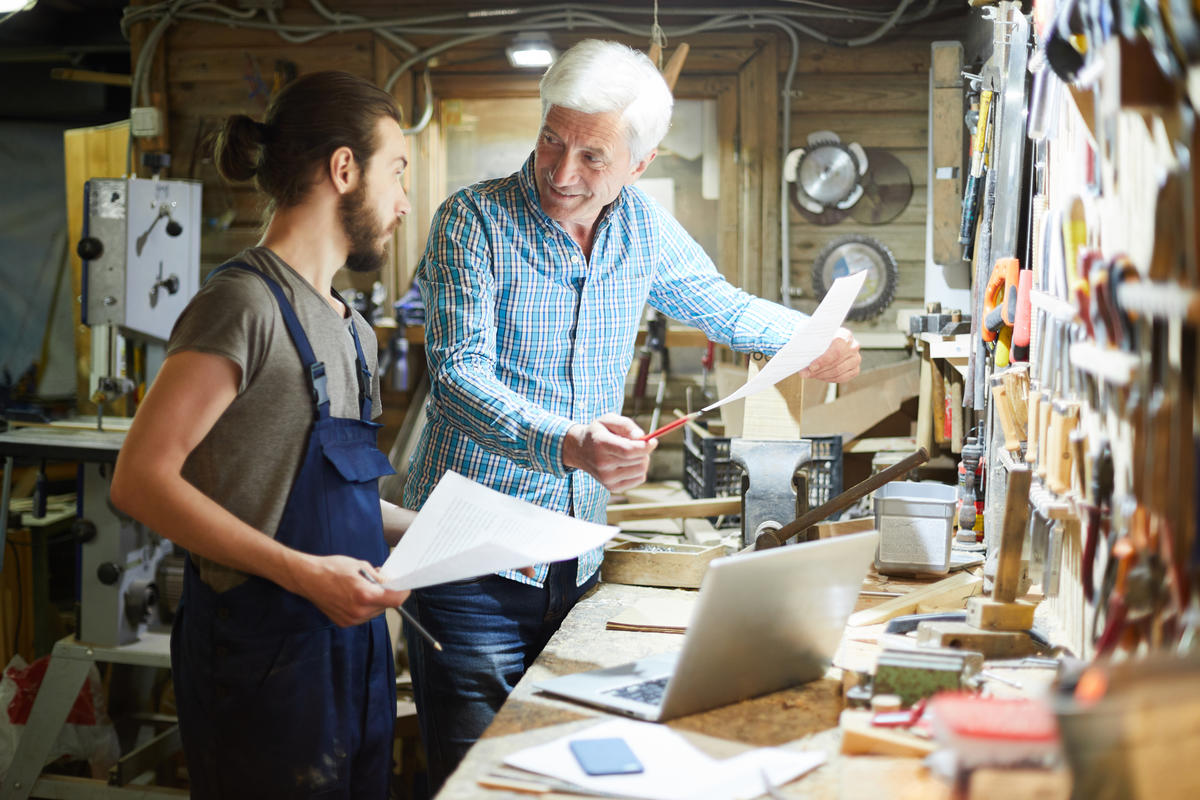 Traineeship contracts
If you are still at the beginning of your career and you want to start training first, a traineeship contract is an option you could consider. Traineeship contracts usually provide for a probationary period of no more than 3 months. During and after the probationary period, the parties can only terminate a traineeship contract if both competent chambers of labour (chamber of employees and the competent employers'chamber) agree.
Upon termination of a traineeship contract, the trainee and the training provider may conclude a temporary or permanent employment contract.