1. Compare prices
As obvious as it may sound: compare different offers. After all, prices and included services can vary greatly. Take your time searching for your dream property, because the decision can have long-lasting consequences. You need to make plenty of comparisons to get a feeling for the costs that a purchase entails. You may get a house of the same or similar quality from one provider at a lower price than their competitors. So keep your wits about you and remember: the cheapest offer is not necessarily the best!
There are also various options and savings to be had when it comes to financing a property. Our advisors will be happy to speak to you even outside regular opening hours at our traditional branches or at the Hub of Home, directly at your home or workplace until 7 p.m. Book an appointment here.
Find out about our R-Logement mortgages
2. Weigh the importance of the size and location of the plot
Both the size of the plot and its location have a strong influence on the price. A large plot with a lot of garden is an aspiration beyond the reach of many people at current prices. It is rarely possible to find a bargain when it comes to properties of this sort. So think carefully about how much land you really need.
Of course, the location also affects the price. For example, the closer you move to Luxembourg City, the higher the price of properties and land will normally be. 
3. Get informed about taxes and government support (H2)
You can also save on taxes: the smaller the plot and house, the lower the taxes. The normal rate for real estate purchases (houses, flats, building plots) is 7%, of which 6% is for registration fees and 1% is for recording fees - that is a considerable cost factor.
To reduce the incidental expenses associated with the purchase of a dwelling, the Government has introduced a tax allowance—known as a tax credit—on registration and recording fees for anyone wishing to purchase a building (and certain outbuildings and attachments) for use as their personal residence. This tax credit is limited to EUR 20,000 per buyer. For a couple, this amount is doubled since the tax credit applies to each buyer individually. The tax credit may be used successively for several purchases until it has been exhausted.
In addition, each commune is authorised to levy a municipal tax (property tax), which owners have to pay each quarter to the local authority.
Inquire beforehand about all the relevant costs and find out what taxes you will have to pay.
However, various subsidies are available from the government from which you can benefit when building a house. However, given the wide range of existing subsidies, it is advisable to seek professional advice on the relevant criteria and conditions.
Make an appointment with one of our advisors who will answer your questions and explain the options available to you.
6. Keep fixtures and fittings in mind
Anyone building their own home will have a long wish list and plenty of ideas about what their dream house should look like. In reality, it often turns out that not everything can be achieved within budget. For example, a cellar is a major cost factor. Do you really need one, or can you do without it?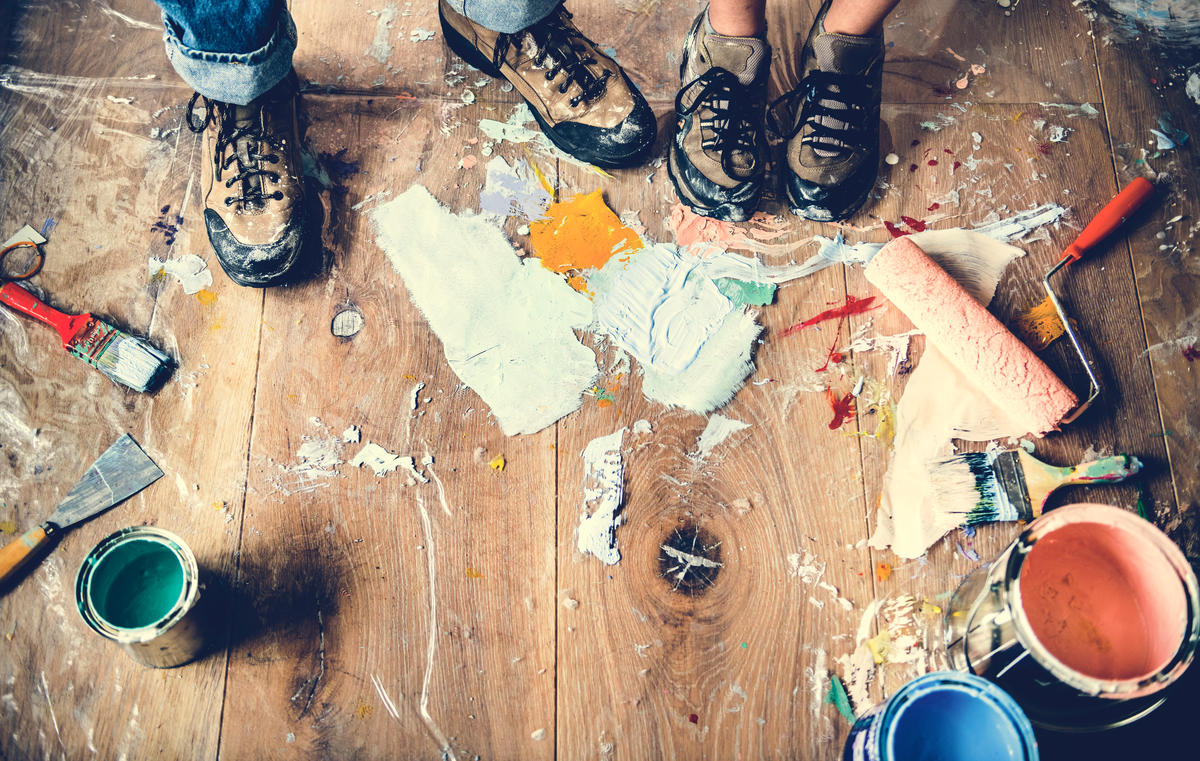 7. Do work yourself
You can also save money on your self-build by doing part of the work yourself. But you should calculate these savings realistically. How much work will the savings cost? Do you have enough time and the necessary skills? Also, work you do yourself must be coordinated with tradespeople who work according to a fixed schedule. If you mess up the schedules of professionals because you can't keep up, you might even end up paying more.
 
8. Don't try to do everything at once
Don't be too ambitious and try to do everything in one fell swoop, however great the temptation. Leave yourself some financial leeway. For example, outdoor features can be added gradually. Does your wish list include a fireplace? You can add it later. However, you should include the chimney in your plans, as it will be dearer to install one afterwards.
 
9. Remember: don't save at any price!
You shouldn't try to save money on things that are cheap at first, but can become expensive later. These include, for example, inexpensive but inefficient heating, or skimping on energy-saving measures. And certain jobs should definitely be left to the professionals. In the case of highly technical trades (e.g. electrical installation), self-builders should bear in mind that work carried out by a professional company is guaranteed. That is not the case with work you do yourself.
All in all, if you want to build a house cost-effectively, you have to keep a lot in mind. At the end of the day, though, it can pay off.