Is your family growing? Or have you fallen in love with the latest model in the market? Either way, you've made the decision to succumb to the temptation to buy a new car. But for whatever reason the decision was made, in the end the first question should always be: "do I buy new or used?"
Used Cars: Important Points to Remember
Buying from a private individual compared to a dealership
Although there may still be mistrust of the used car market among the general public, one should first differentiate between a private sale and a car dealership sale.
As a rule, buying your car from a private individual makes it more likely to get a good bargain. But be careful, especially if you do not have at least a little mechanical know-how.
Of course it is quite possible to conclude a very good deal with a professional! Due to the numerous checks and overhauls, used cars sold by car dealerships are generally very reliable vehicles. In addition, these vehicles have a guarantee, which in some cases can even be extended!
A used car: Which advantages for which disadvantages?
The purchase price: a big plus
The purchase argument of a used car usually is its price. In contrast, a new vehicle is relatively expensive and is losing value quickly, especially in the first few months after its purchase. 
The used car market scores points here, because with the same budget, you can consider buying a higher quality model, and you wouldn't have to settle for a standard model. 
Attention! Again, there may be unpleasant surprises. Even if the purchase price is interesting, it can be based on negative causes (for example, upcoming repairs). We therefore advise you to buy from a dealership if you do not have the necessary knowledge to objectively evaluate the vehicle. 
Summary: Points to consider when buying a used car
Advantages
The price can be negotiated - great savings potential. 

Purchase from a professional: In addition to the guarantee that you are buying a used car in perfect condition (sometimes even almost new), you benefit from additional guarantees. 

The discount, an important point in terms of the budget. Compared to new cars you can save around 40%.

No annoying waiting, you will get your car quickly.
Disadvantages
Especially when buying from a private individual, you do not know anything about the history of your new vehicle: whether it was damaged by its previous owner, if technical problems occurred, etc. A risk that can be reduced by buying from a dealership. 

The famous hidden defects. Despite the perfect look, you may need a lot of repairs that could cost you a lot. So stay cautious! 

Observe the valid standards. A seemingly tempting offer could quickly turn out to be expensive due to taxes, which are usually calculated on the basis of standards based on consumption, safety equipment and CO2 emissions.
Note: Please note that in Luxembourg you always have the possibility to test a vehicle with the ACL (Automobile Club Luxembourg) who will provide you with a detailed report on the condition of the vehicle.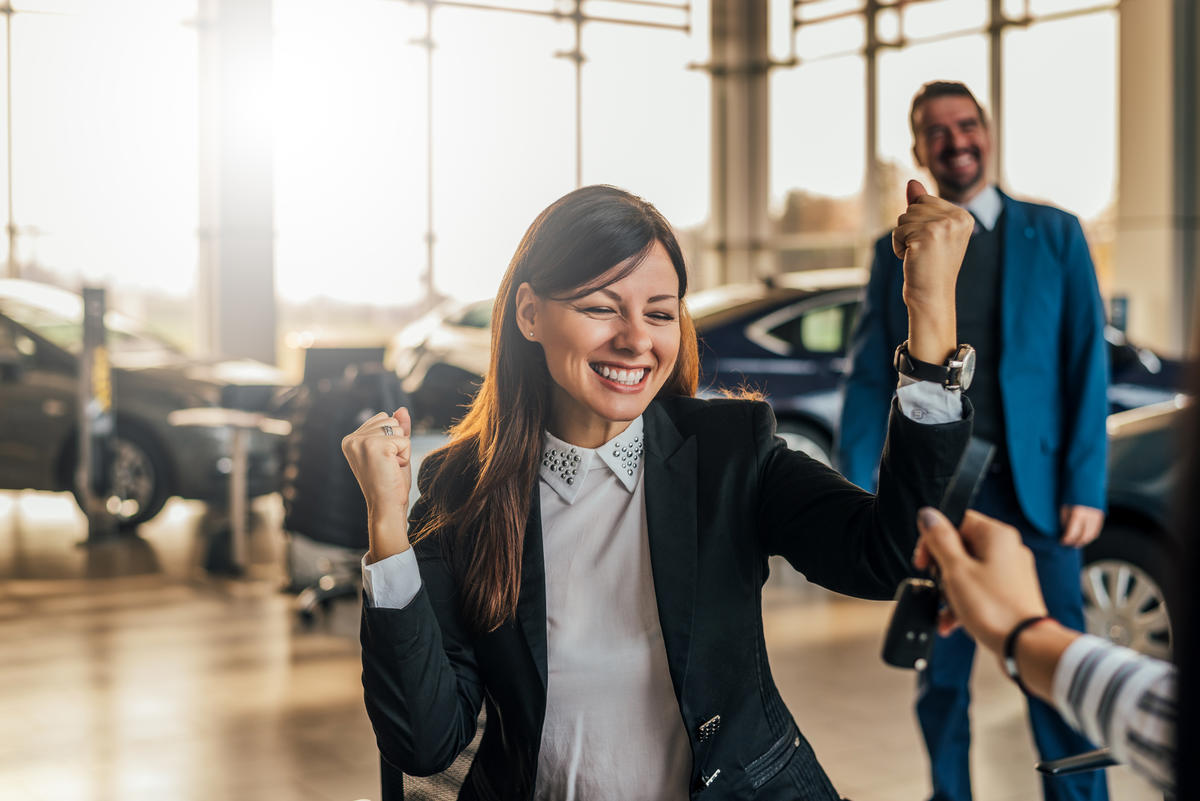 New cars: which advantages for which disadvantages?
Advantages
If you have a new car, you are spoiled for choice. You can choose anything the way you want it. Your car will be 100% customized. Be it the brand, the model and the range of options that result... you are offered an infinite choice. 

Since the vehicle is new, it is shipped from the factory, which gives you the advantage of having a manufacturer's warranty of at least 2 years (even though the warranties can be extended up to 7 years today).

If you decide to buy a new car, you are usually protected from technological breakdowns for a while as your car is up to date! 

No inconveniences! Your dealer will take care of everything for you. The only thing you have to do is pay the car ;)
Disadvantages
The annoying wait. If you order a new car, it will have to be made to your liking. Accordingly, you must be prepared that it may take some time for it to be delivered as it has to be built first. 

There is nothing nice to talk about here. Who buys a new car, knows that he has to pay a small fortune. Nevertheless, if you are lucky, your dealer will be generous to you. 

If you decide on a completely new, state-of-the-art model, then it has no predecessor. Accordingly, there may be no reviews or hints on the weaknesses of the model. Even a test drive could turn out to be difficult.
Old vs. New: the maintenance costs of a car
In addition to the purchase price of a car itself, other costs are incurred, regardless of whether it is a new or a used car.
Maintenance: an advantage for a new car
A new car certainly has the advantage here, as any repairs are usually covered by the manufacturer's warranty. A used car, on the other hand, is usually older and will at some point require small mechanical upgrades (timing belts, shock absorbers, etc.) that are obviously associated with costs.
Fuel: a plus for the more fuel-efficient car
Normally, it is of course the newer vehicle which is the most energy efficient.
Car insurance: an advantage for the used car
By definition, it seems logical that the car insurance for a new car is more expensive than that for a used car. With a new car also hull insurance seems necessary, which is not necessarily the case with a used car.
New vs used – to each his own
Finally, it is difficult to decide between a new and a used car. Both have advantages as well as disadvantages. Regardless of what you choose, you should consider several factors: purchase price, maintenance costs, fuel costs, insurance, but also possible resale price.
One last tip: especially when buying a used car (and it does not matter if you buy it from a private person or a dealer), but also when buying a new car: always ask for a test drive!
During the festival of cars, always at your side
Regardless of whether it is a new or a used car, buying a car is usually a relatively large financial burden. Raiffeisen offers two financing options at particularly favorable terms for a carefree financing of the vehicle of your choice.