The cooperative model is gaining momentum in Luxembourg. In recent years, the craze for the cooperative's business model has become increasingly popular. It responds to the needs of citizens, sharing the same values ​​and common aspirations, eager to engage in an economic activity which they can appreciate and be proud of.
The cooperative aims above all to serve the interests of its cooperative-beneficiaries, moves away from traditional economic models, where the will is most often to maximize the results for the benefit of shareholders alone. In this context, the cooperative is positioning itself as a vector of change, for the consolidation of a more socially inclusive and sustainable society.
Here are some remarkable Luxembourgish examples from six different sectors of activity:
Organic producers cooperate for a more sustainable agriculture
It is in the agricultural sector that the cooperative model is the most widespread today. Several groups of producers and breeders have emerged in Luxembourg. The Luxlait agricultural association is one of the best-known examples. Through it, dairy farmers have come together to organize the harvesting, processing and marketing of their produce.
When looking at agricultural cooperatives, you should also mention BIOG, the cooperative of organic farmers in Luxembourg. It was founded based on the observation that the free market economy tends to distribute produced wealth unequally and to deplete natural resources. Today, their products are particularly valued through Naturata stores and restaurants, well known in Luxembourg and also built on the cooperative model.
To add another example, the TERRA cooperative has been developing a unique agricultural growing area in Luxembourg since 2014. In an orchard of 1.5 hectares about 10 minutes from Luxembourg-city, perennial and annual vegetables, herbs and flowers with beneficial properties grow between the fruit trees. A customer does not pay the food per kilo, but pays the service offered, and this in advance. This allows the production to be planned and thus to avoid waste.
Alternative shops, different consumer behaviour
When it comes to trading, it is possible too to think differently. Commercial co-operatives can be set up to promote local products, short consumer channels or consumer goods from fair trade. The Naturata chain of stores, already mentioned, is a concrete example. Many cooperatives are based on this idea.
For example, the OUNI grocery store, for "Organic Unpackaged Natural Ingredients", unites co-operators who want to fight unnecessary packaging. Packaging waste nowadays represents 30% of our household waste. OUNI demonstrates that we can buy and eat food without generating these quantities of plastic and paper waste.
Several other businesses have chosen to develop their activities based on a similar model. One example is the Alinéa bookstore.
Most of these businesses promote the maintenance of local commerce, social and solidarity values. AlterCoop, for example, is a participatory and cooperative grocery project currently in the making, intending to offer quality products for a better price.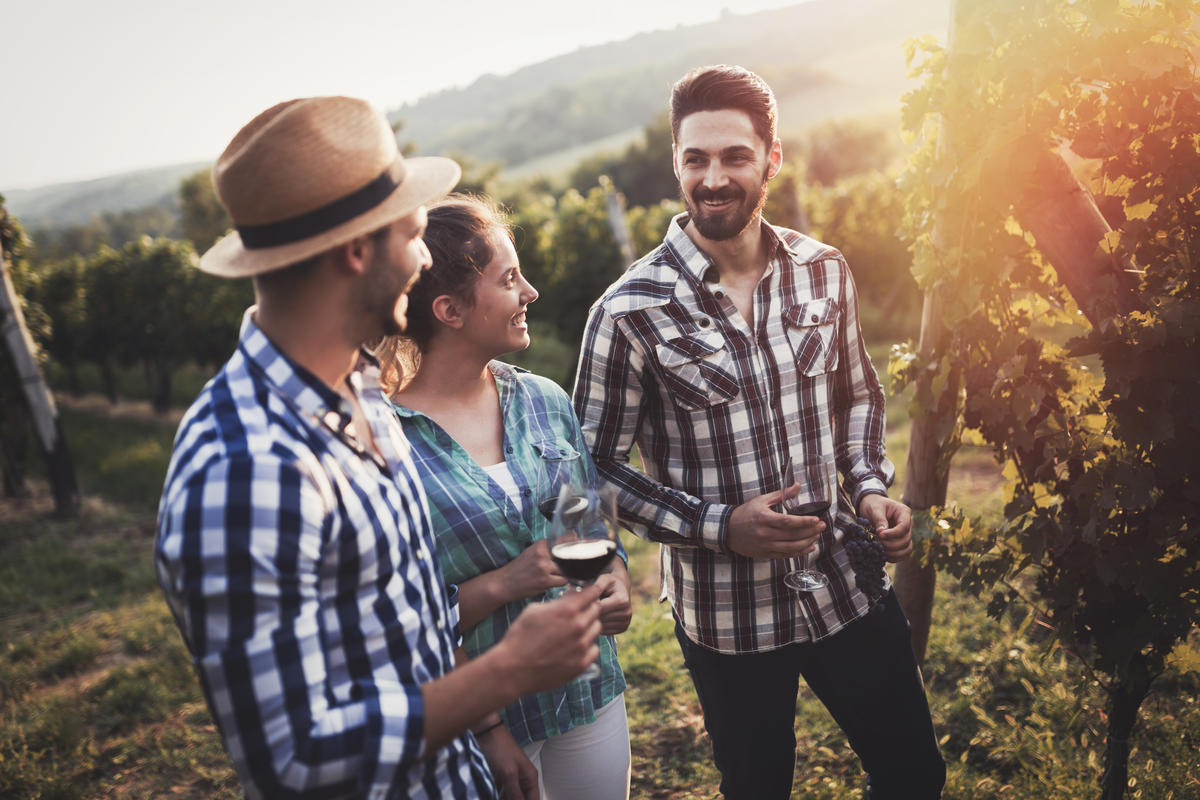 When the cooperative model offers new perspectives to the wine sector
In Luxembourg, cooperatives have long been supporting the Moselle wine region. In multiple communes, winemakers have united and learned to better utilize the fruits of their vines. At a time when the Luxembourg winemakers were content to export their grapes to be vinified elsewhere, the sector found itself in difficulty, especially because of a price war.
This is why, an initiative was launched bringing together several large cooperative wineries determined to take their destiny into their own hands. Allies, the winemakers are now working on the development of quality wines and their marketing. This new approach, promoting the work of the vineyard, offered a new perspective to an entire sector, which delighted not only lovers of Luxembourgish wine.
Energy cooperatives, for locally produced green energy
In recent years, several cooperatives have emerged to allow the development of citizen energy projects. Examples include TM EnerCoop or Energy Revolt (Eida), through which citizens can contribute locally to the development of renewable energy plants, such as photovoltaic or wind farms. These cooperatives contribute to greater energy independence in Luxembourg and benefit the local economy. The money of the co-operators is invested locally and contributes to the development of Know-how on the spot.
Coming soon: participatory habitats in Luxembourg
The cooperative model can also be applied to the real estate sector. Housing co-ops are based on the concept of a commercial corporation in which members of the co-operative contribute capital to build a block of housing. They therefore belong to the cooperative and inhabitants pay a rent covering the running costs of the building. If an inhabitant wants to move, he recovers his initial capital. Today, no participative housing project has yet been implemented in Luxembourg, despite numerous discussions on this theme since 2014, notably around a Caritas study. The first project should however see the light of day in the months to come. It is initiated by the collective Ad-Hoc.
Raiffeisen, a cooperative bank supporting change
The cooperative model is also applied in the banking sector. Banque Raiffeisen, the leading cooperative bank in Luxembourg, is proof of this. The primary mission of all financial services offered is to meet the needs of its customers and their economic and social environment. Its dynamic implementation aims to build strong and lasting relationships with all of its customers, partners and members. Its clients can become members of the bank and enjoy many banking and non-banking benefits.
Also, Raiffeisen is delighted to see cooperative projects rooted in Luxembourg multiply. These actors are transforming the economy and, as a bank close to the interests and aspirations of their clients and members, Raiffeisen is there first and foremost to help them realize their projects.