Reunion of IRU members in Koblenz
On the 27th and 28th of September, the IRU member organizations met in Koblenz for this occasion. Representatives of co-operative organizations from around the world were able to exchange at a conference held on Friday 28th of September at the prestigious Ehrenbreitstein Fortress. Among others, the neighbouring nations of Germany, Austria, Belgium, the Netherlands, France, South Tyrol, Switzerland and Luxembourg, as well as IRU members from Brazil, Kenya and Asia were represented.
During the discussion panel, Mr. Guy Hoffmann, Chairman of the Management Committee of Banque Raiffeisen Luxembourg, Chairman of ABBL (Association of Banks and Bankers, Luxembourg) and member of the IRU Presidium and Board of Directors, among others reminded the need to live the ideas of Friedrich Wilhelm Raiffeisen in a current economic and social context. Cooperative values ​​keep all their relevance. It is up to the cooperatives to transpose them into a world increasingly digital and in perpetual motion.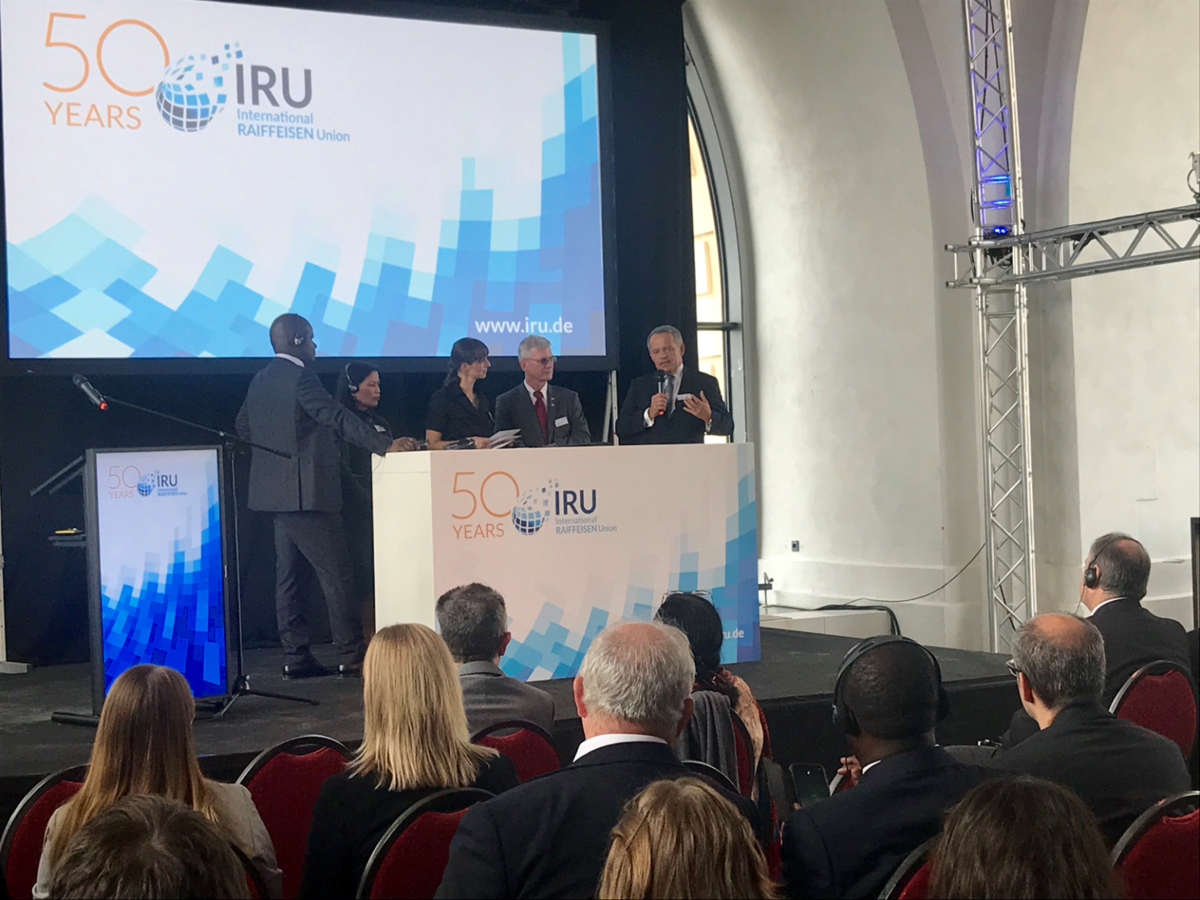 Cooperatives in figures
IRU members took advantage of this meeting to discuss the importance of cooperatives in Europe and the rest of the world, here are some key figures:
Today, there are nearly 3 million cooperatives around the world
More than 1.2 billion people are members of a cooperative
280 million people are employed in a cooperative
There are 3 times more members of cooperatives in the world than there are shareholders
The main missions of the IRU
The main tasks of the IRU are among other things to transmit and convey the ideas and values ​​of cooperatives such as solidarity, equality, democracy, transparency and social responsibility and to adapt them permanently. The IRA is also responsible to promote the exchange of experiences between its member organizations and to act in favour of a positive evolution of a regulatory framework specifically dedicated to cooperatives.
The IRU members all share Friedrich Wilhelm Raiffeisen's conviction:
"What cannot be achieved by one person alone can be achieved by many" – Friedrich Wilhelm Raiffeisen