Banque Raiffeisen has agreed to become a partner of Spillplaz.lu. This free Luxembourg application recently won the show "Success Story", broadcast on Luxembourg's main TV channel RTL Télé Lëtzebuerg. What is the concept of the Spillplaz.lu app? An interactive map that tells you exactly where the nearest playground is and how to get there. It also features photos of it and provides information about the shops in the vicinity. This application has already attracted thousands of users in Luxembourg from 60 different countries.
Banque Raiffeisen, as a cooperative bank, shares many family and solidarity values with the Spillplaz.lu team. Therefore, the bank naturally agreed to join forces with the Spillplaz.lu team in its development process. Daniel Damasio, co-founder of the application, agreed to present the concept and the reasons that led Spillplaz.lu to seek a partnership with Banque Raiffeisen.
Mr. Damiaso, how did the Spillplaz.lu project come to life?
The idea was Patrick Glaesener's, the application's co-founder. He got inspired while driving with his daughter in traffic. Instead of waiting in the traffic, he thought he would take his daughter to a playground. Unfortunately, as he wasn't from that region of Luxembourg, he didn't know the location and realized that no application on this subject existed. This real-life experience gave him the idea to create a platform referencing all playgrounds.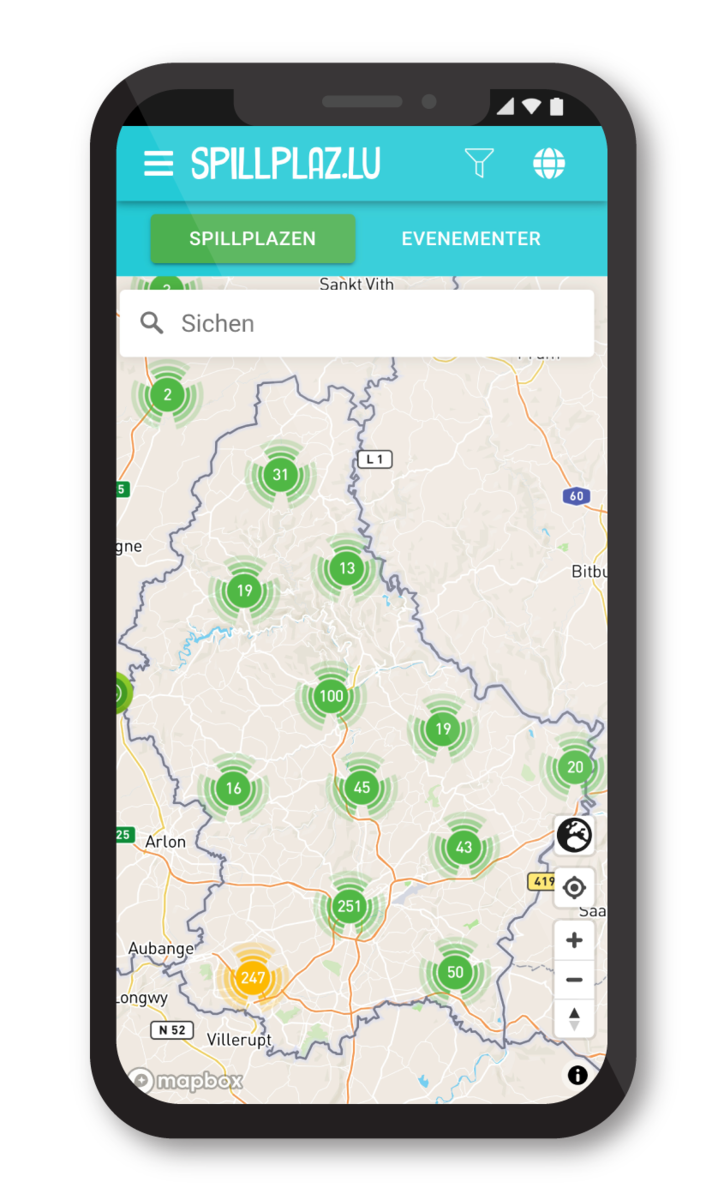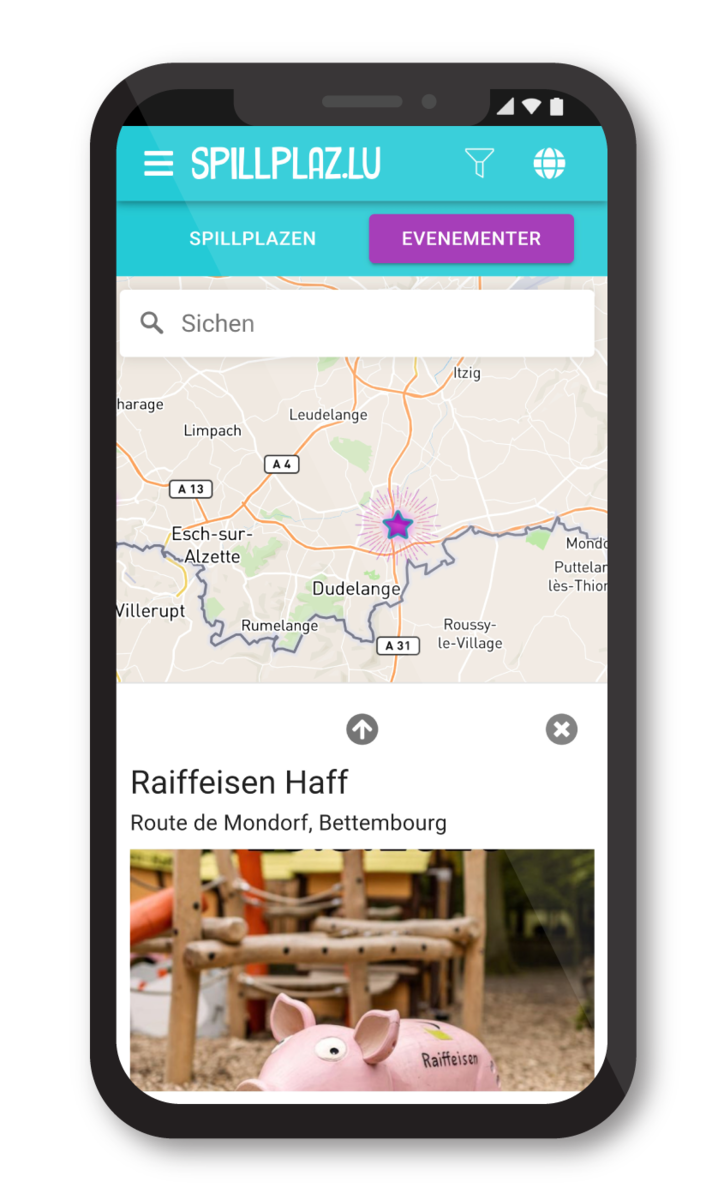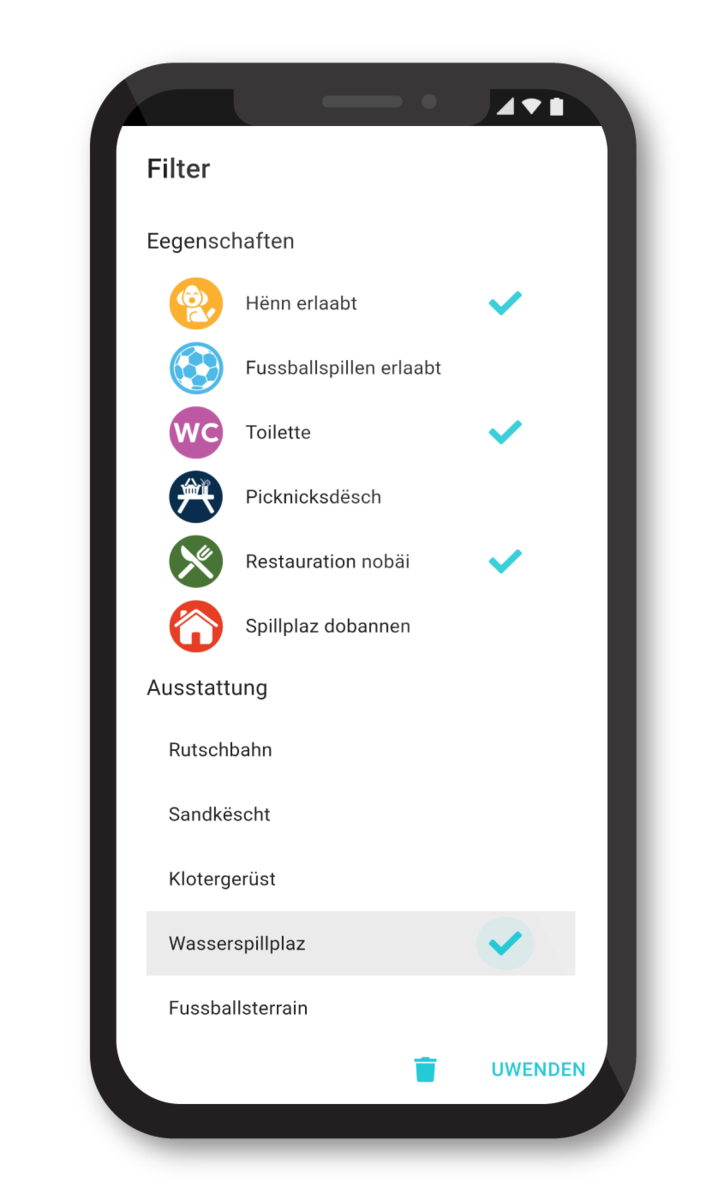 This app made you win "Success Story" on RTL Télé Lëtzebuerg. Can you explain the concept of the TV show?
"Success story" is a show that puts entrepreneurs from Luxembourg and their creative start-ups in the limelight. 20 candidates are given support and coached to develop their business over several weeks. At the end of the 13 episodes, we finally managed to play our cards well and won the final in March. It was a very proud moment and a major recognition for Spillplaz.lu.
What mainly sticks to mind regarding this experience?
We have taken a huge positive leap beyond our victory. It was a huge boost for Spillplaz.lu and it has allowed us to gain lots of experience.
As the show went on, the challenges were increasingly complicated, yet our team never gave up. This will clearly help us in the future of our project.
One of your challenges during the show was to find partners and sponsors for Spillplaz.lu. Why did you turn to Banque Raiffeisen?
We share a lot of values with Raiffeisen, so it seemed natural for us to reach out to them to establish a partnership. Banque Raiffeisen is a family-friendly bank, the image of its playground "Raiffeisen Haff" at the 'Parc Merveilleux' in Bettembourg. This play area is perfect for family outings. The playground includes an area reserved for children of up to 36 months. This makes it an ideal place for young parents.
The playground demonstrates, above all, Banque Raiffeisen's interest in childhood development. The importance of playgrounds is too often understated. It is often in such places that children make their first contacts and develop their motor skills on various equipment. And Raiffeisen Haff is not the only example that illustrates Raiffeisen's interest in children. There is also the Molconcours, the traditional drawing contest known to all schoolchildren or the Baby Box offered to young parents.
What are your plans for Spillplaz.lu's development?
We are working on different points to improve the experience on our platform. First of all, we are very attentive to the feedback we get from app users. We try to implement their ideas to improve the application as much as possible.
Secondly, we want to respond to a problem that many young parents are experiencing in the Grand Duchy: the lack of places in nurseries. Therefore, we want to create a function within the application that will allow them to find lots of information about nurseries and to find out where there are remaining places in their neighbourhood.
Finally, we are working on a new service for our partners and municipalities. We would like to offer them a 360 degree virtual tour of their playgrounds. This way, users will be able to have a first impression of the playground before they even get there.