Digital transformation was presented as a necessary step for any company. The conference illustrated how important it is for businesses to embrace this kind of change without delay if they are to play a proactive role in the transformation and remain competitive against a background of globalization and stiff competition. For SMEs, this process can be quite tricky given the lack of human and financial resources available for digitalization.
To present the various forms of aid and finance solutions available and to provide some practical examples of entrepreneurs who have completed their digital transformation successfully, Raiffeisen Bank held a conference devoted to the digital transformation of SMEs. A host of entrepreneurs came along.
What does digital transformation mean for SMEs?
The first part of the conference reviewed the issues currently at stake. As the internet expands and provides more and more services and an increasing number of digital tools, clients' needs have changed. Today, everyone wants:
personalised service
instant service, 24/7
minimum cost
Digitalising certain parts of the business can help the company to meet these new requirements. It may be the business model, how work is organised, working or communication methods, or something else. Yet SMEs are often at a loss before the breadth of the options on offer.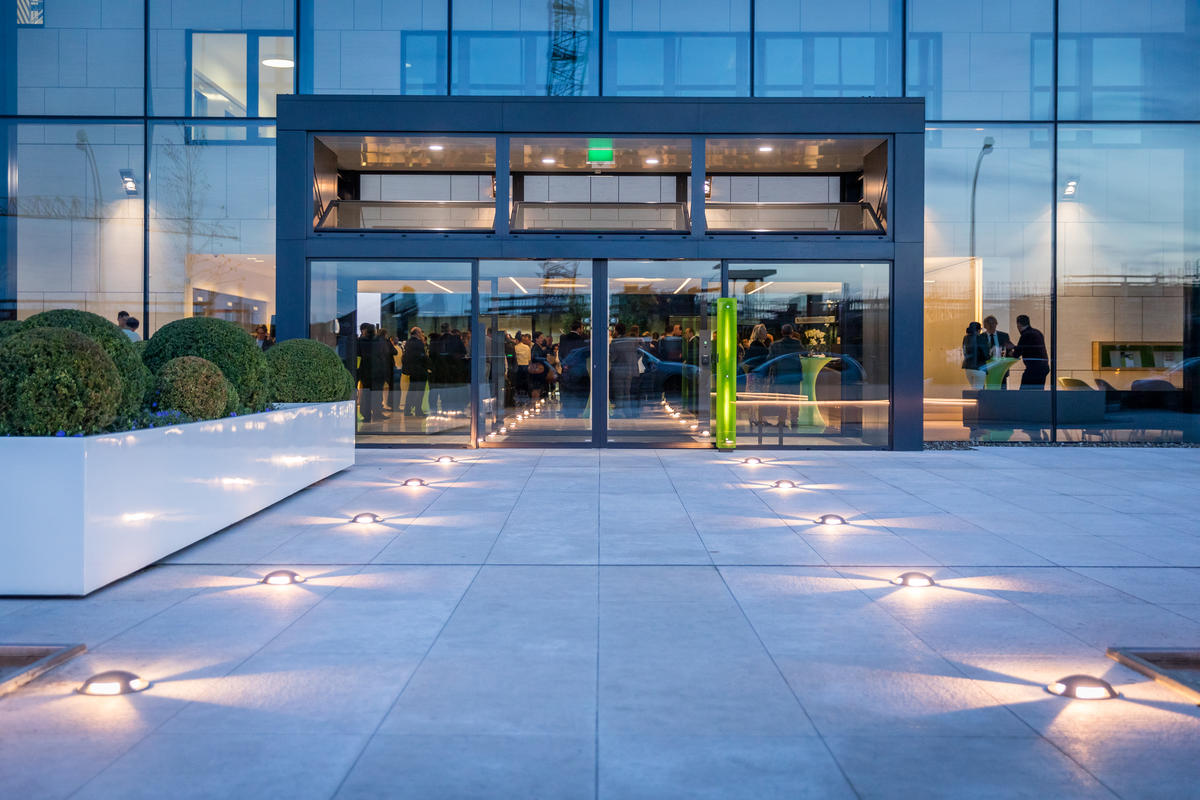 A review of the various forms of State aid
Next, a number of State representatives explained the various forms of aid available to help SMEs introduce and fund their digitalization project.
Support from the Chambre des Métiers
Tom Wirion, Director of the Chambre des Métiers (tradesmen's guild), first described how his organisation can guide companies through the digital transformation process. He presented eHandwierk, a dedicated platform that provides information and guidance for setting up a digital transformation project in SMEs and the craft sector.
Since its launch, the service has handled 329 contact requests and 108 workshop registrations. It has led to 65 company visits being organised and meetings with 21 partners.
Support from Luxinnovation
Tom Hermes, SME Advisor at Luxinnovation then took to the stage to talk about his organisation's Fit4Digital programme. It guides SMEs through the digitalisation process, structuring the project and providing information on any public aid they may be entitled to while offering support during the first few months of implementation.
A loan to finance your digital transformation
Marc Schronen, head of the Corporate Department at Raiffeisen, explained how Raiffeisen Bank can provide financial help for SMEs undergoing digital transformation. He mentioned three different types of loans:
medium-term loans
long-term loans
leasing
The process couldn't be easier: simply get in touch with a Raiffeisen advisor. "It is then our job to adapt our proposals to each client's profile and project," indicates Marc Schronen.
Two examples of successful digital transformation
The evening continued with testimonies from two companies, Luxforge and Spanier Wiedemann, both of whom have successfully completed their digital transformation.
Luxforge first talked about their project to manage the customer ordering, stock management, production optimisation and productivity improvement processes. The approach brought workers on-board to identify issues encountered on a daily basis and to see how digital technology could solve them.
Meanwhile, Spanier Wiedemann runs a Moselcopter project based on a revolutionary technique that uses a drone to scan buildings, completely transforming the operations of the scaffolding company. The scan produces a 3D plan that the company uses to determine which scaffolding sets (the contents of which are also digitalised to optimise assembly) should be delivered to the building site.
Feedback on the evening was very positive and showed just how concerned the craft industry and SMEs are about digitalization. "Many projects are already at the planning stage and our clients appreciate the added value of the advice and guidance they receive as part of their project," stated Marc Schronen. "A better understanding of current needs means we are able to provide better financial support for their projects."