Christmas is approaching. At this time of the year, when the streets are illuminated with colorful lights, the hunt for the perfect present for your family is in its final phase, and the tree is beautifully decorated, it is time to think of others. At this time of the year, values such as fraternity, sharing and equity are even more important.
Cooperate and give to the community
The Christmas spirit can be expressed in many ways.
Help others, for example, by spending a little bit of your time or money for a good cause.
In Luxembourg, one possibility to do so is by supporting the "Wanteraktioun" - an initiative funded by the Ministry of Family and Integration and organized locally by the Red Cross, Caritas and Inter-Actions. During the winter season, these organizations offer hot lunches and overnight accommodation for the homeless and poor. These and other organizations can use every helping hand, especially in winter.
Put your trust in cooperative actors
Especially at Christmas time, actors of the solidary, cooperative and local economy should be supported. They embody the ​​Christmas spirit perfectly, as they reconcile economic viability and social justice, and reinvest the profits made for the benefit of their community and members. So put your trust in these actors and contribute to a more cooperative Christmas. 
Get your dinner from food cooperatives
Get your vegetables and the meat you want to serve at the holidays from local producers or distributors who support a fair, environmentally friendly and healthy production. Luxembourg is rich in farmers' cooperatives and gardeners offering these kinds of products. In addition, Luxembourg is lucky to unite a large number of cooperatively organized winegrowers.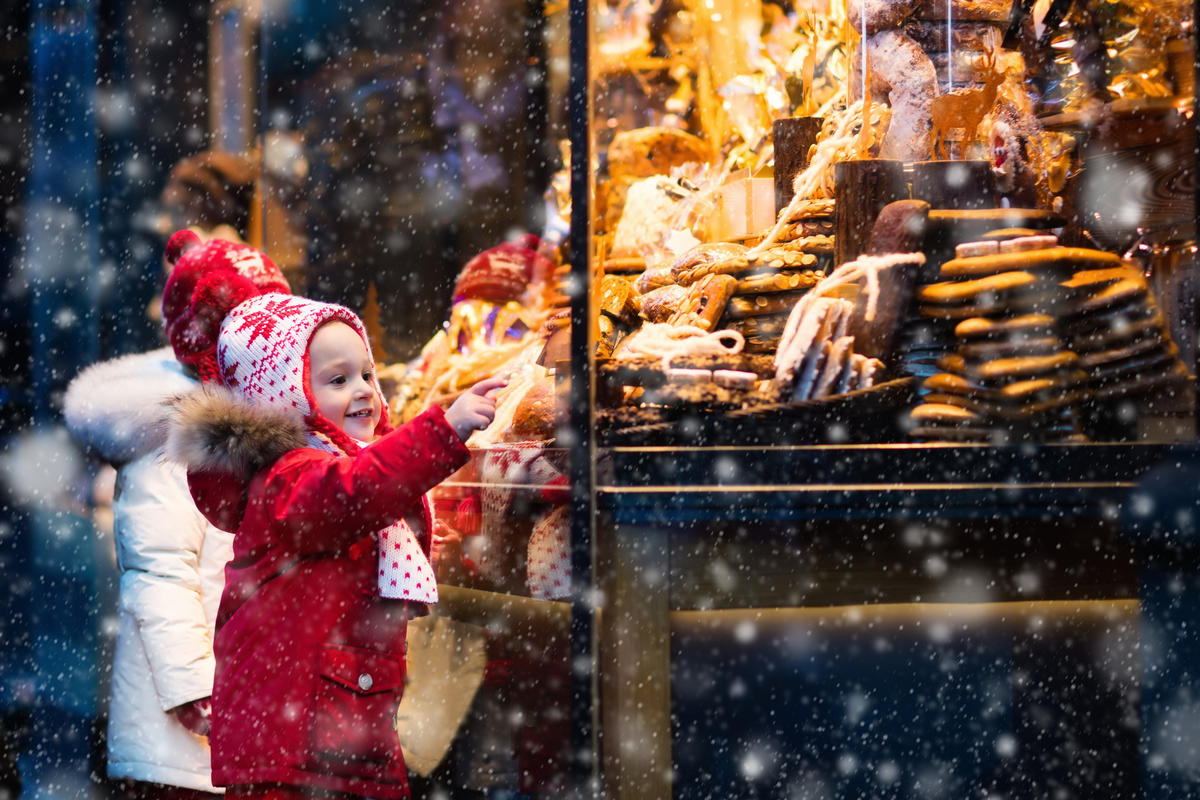 Choose sustainable gifts
To stay in the Christmas spirit: Why not gift something that you made yourself or that was produced locally? How about intangible gifts such as a ticket for a concert, a massage, a subscription to the theater, a cooking class etc.
Greeting cards, New Year's calendars, candles, chocolates, ... Many NGOs also offer solidarity gifts, the proceeds of which are donated to their projects. For example, at Oxfam-Solidarité, Unicef ​​and Vision du Monde, you can buy gifts that benefit the disadvantaged: a blackboard to fund educational projects in Mozambique or vaccines for children. In exchange for your donation to the organization, you will receive a solidarity card that you can give to one of your loved ones.
Banque Raiffeisen in the spirit of Christmas
As a cooperative bank that works in the sole interests of its customers and members, Raiffeisen also campaigns for a solidary Christmas. 
True to their social commitment and their values, since 2012 gifts to customers and employees have been replaced by donations to organizations. Last year, Banque Raiffeisen supported the Luxembourg organizations "Autisme Luxembourg asbl", "Aide à l'Enfance de l'Inde et au Népal" and "Fondation Raoul Follereau", handing over each of these organizations a check worth 5,000 euros. This year too, several charities will receive donations. 
In December 2018, Banque Raiffseisen also organized its first mini Christmas market for all employees of the headquarters: a moment of socializing with colleagues. All profits are being donated to a charity. 
Raiffeisen members also have the opportunity to support a more cooperative Christmas. The OPERA points they have been collecting can be used to donate to a good cause. At the end of 2017, this allowed the Raiffeisen members to hand over a check to "Stëmm vun der Strooss a.s.b.l." And "Op Schock a.s.b.l.".
You too can contribute to a cooperative Christmas through small actions or by becoming a